Mobile based brand authentication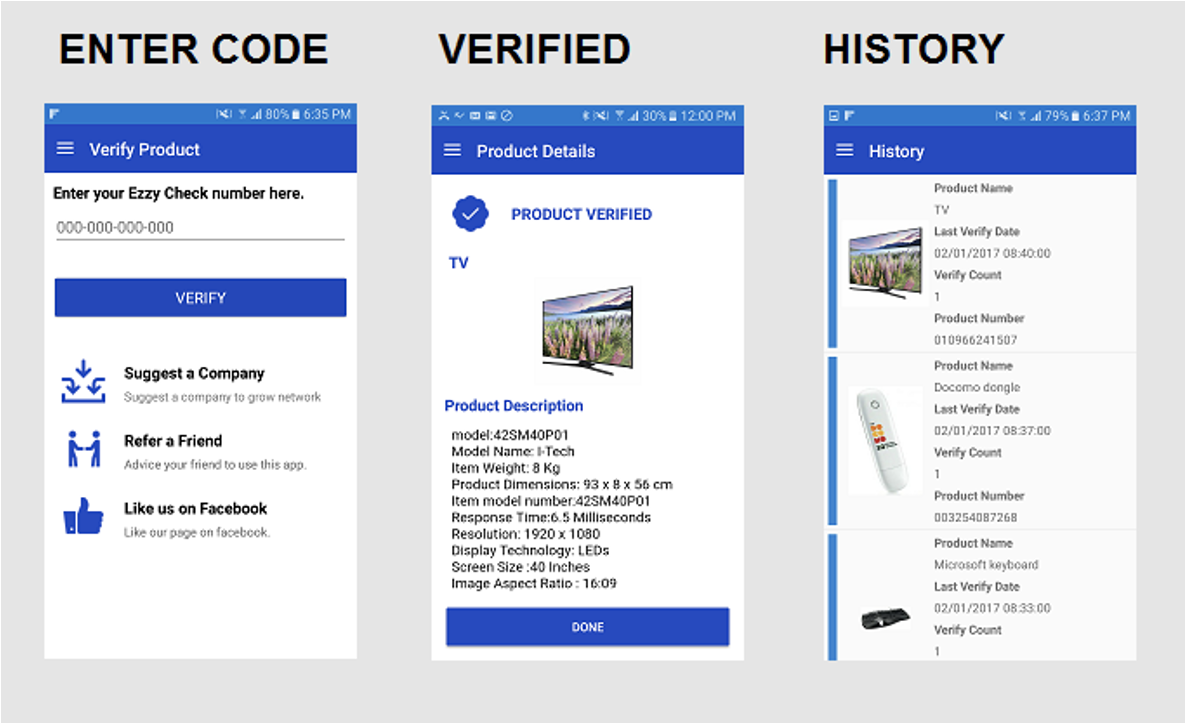 Comprehensive solution to verify originality across products. Just enter or scan the unique ID found on the product and INSTANTLY verify the product.
OTP based mobile number verification for mobile app users.
All sensitive information including, user passwords, unique numbers stored in encrypted format inside the database.
Full Featured Track & Trace Solution
Track and trace feature allows you track the product all the way from the factory to end user.
Randomly generated unique number per sku. Random number algorithm makes it impossible to predict any unique number.
Non-sequential unique numbers again add high level of security so hackers cannot guess the sequence of numbers generated for any product.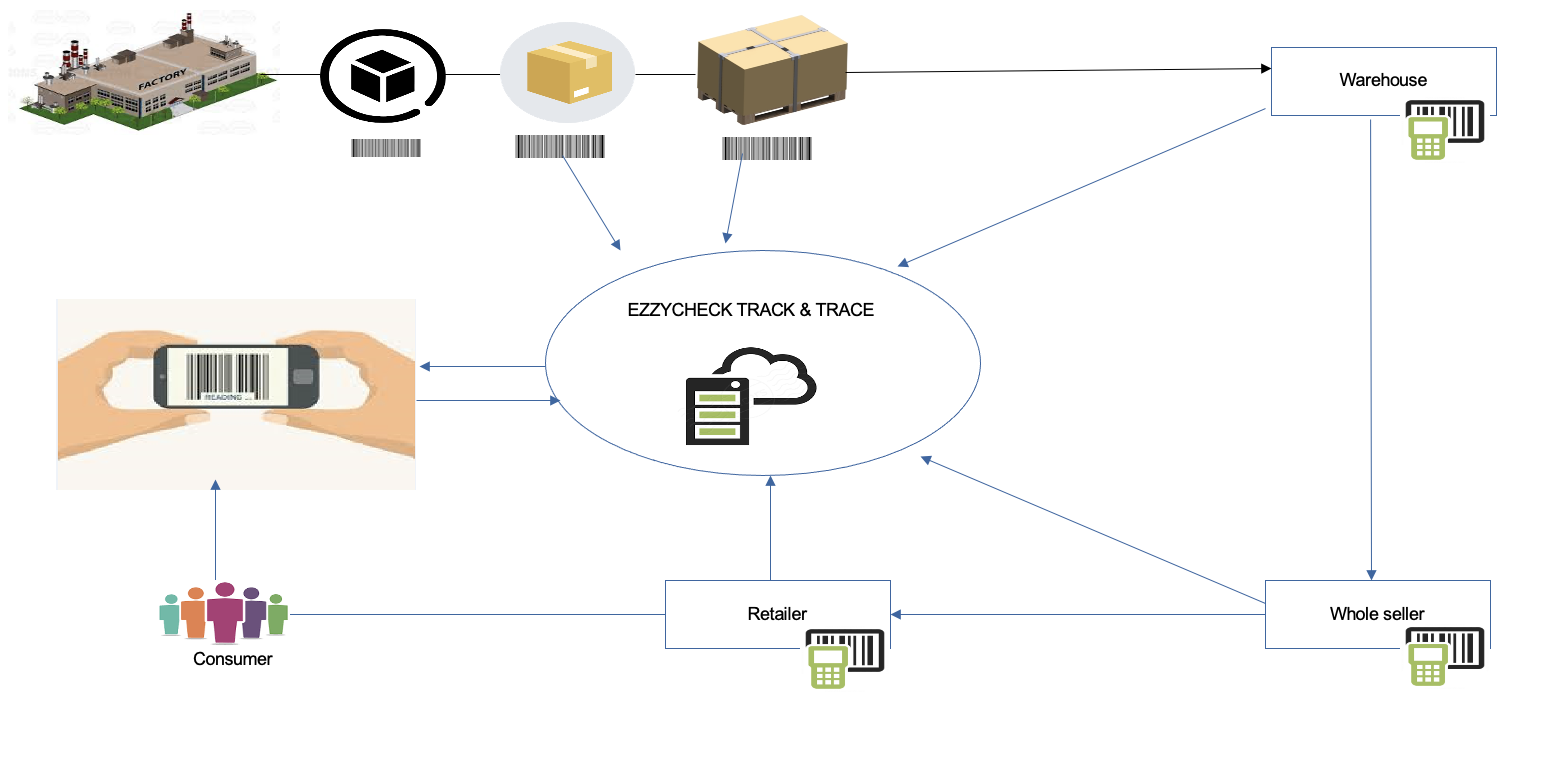 Data Analytics & Business Intelligence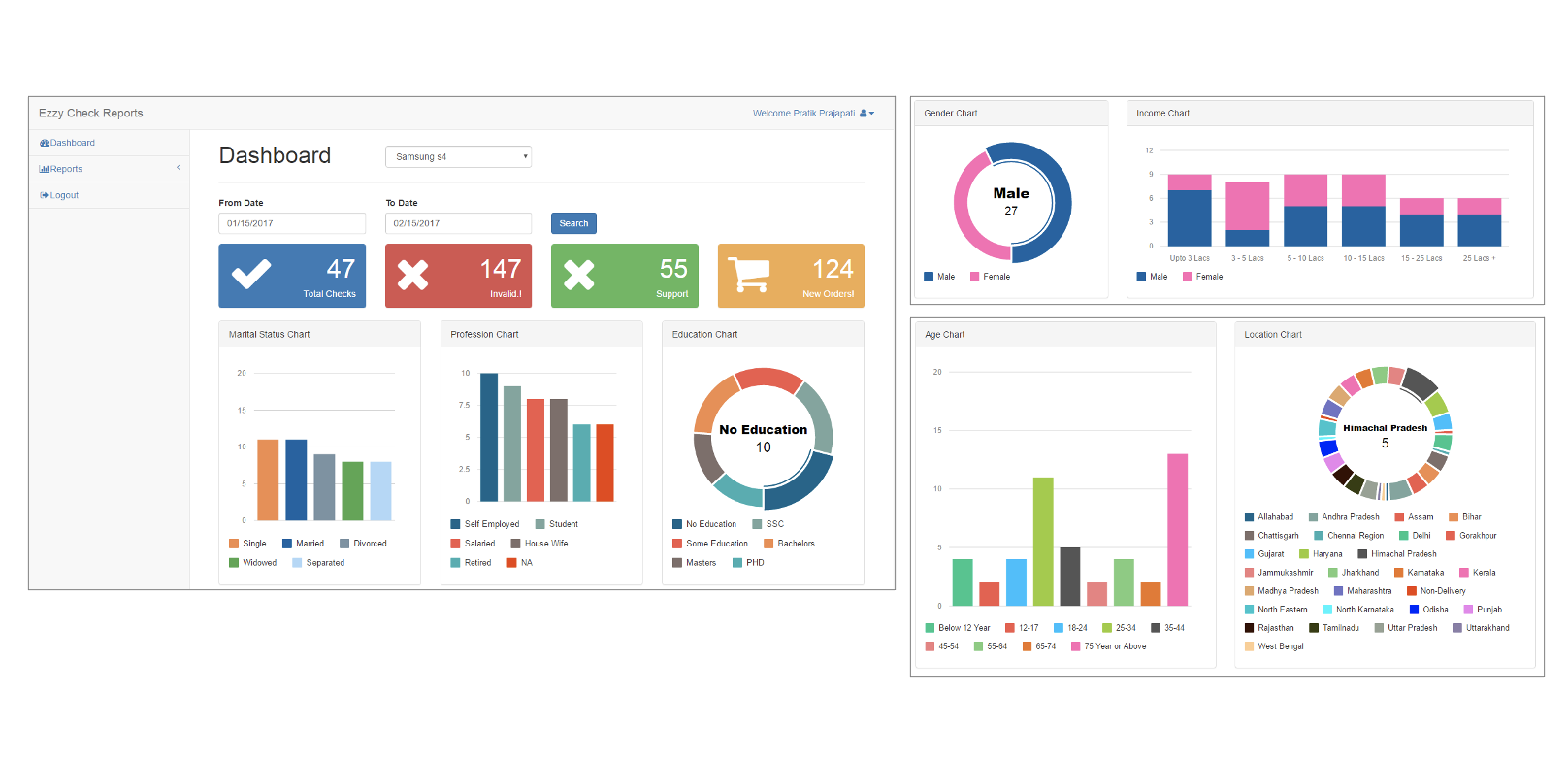 Gives full analytical data about end users, their usage patterns, demographics such location, age, gender etc. Helps to monitor product distributions over various geographic locations.
All communication is encrypted and done over secure socket layer using https protocol.
Role based security login in customer portal and administrative site to limit what users can access within the system.